Hello, and welcome to Jigsaws 4 Health! My name is Moon, and I will do my best to show you how doing jigsaw puzzles can lead to better health, as well as being a fun activity for the whole family.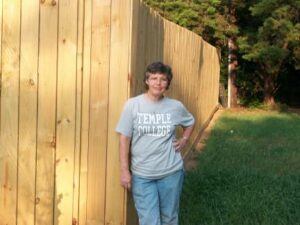 In My Youth
I was born and raised in Texas, but now I live in Oregon.
As a kid, my family didn't have a lot of games, but we always had some jigsaw puzzles…and they were always loads of fun. My brothers and I put all kinds of jigsaw puzzles together time after time, and we never grew tired of them. Those are some fond memories that I cherish to this day.
Mid-Years
I still loved doing jigsaw puzzles any chance I got. I would set up a table with good lighting in our living room when my kids were growing up, and we would all work on the puzzles, each of hoping to be "the one" to place the last piece. I lost count of all the puzzles we did, but I'll never forget how much fun it was for all of us.
As my kids got older, they got better at working on the puzzles, and I like puzzles of at least 1,000 pieces, most times. So now, they like more challenging puzzles as well, which I think is great!
Later Years
Now I'm old as can be, but guess what? I STILL love jigsaw puzzles! I think they're great entertainment, and even a bit addictive, but in a good way. I work them any chance I get, just as I've always done. It seems to me that they are making a come-back, because I see them in Doctor's waiting rooms, and other places of business as well. I believe they have a lot going for them, and would like to share all the information I find with others here on my site.
Please feel free to look around here at Jigsaws 4 Health and learn a little, or even a lot, about how beneficial jigsaw puzzles can be for your health and well-being. You can even leave me a comment if you would like. I'll even take time out from a puzzle to answer you if you do!
All the best,
Moon
moon@jigsaws4health.com